Approximately 18 month ago, the Chartered Accountants Australia and New Zealand "CAANZ" undertook a significant strategic review. This included surveys and interviews with thousands of practices throughout both countries.
One area that was highlighted was the support and services being provided to Small to Medium Public "SMP" practices, which CHN Partners fits squarely in to.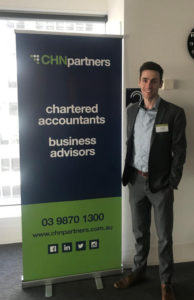 On 16 May, CAANZ hosted the 2019 SMP Networking and Panel Event. CHN Partners were one of 8 firms chosen to participate in the evening.
This event allowed for over 150 accounting graduates to hear from a panel of people involved in public practice and to meet firms in the SMP space.
The networking part of the evening allowed graduates to chat with representatives of firms about their graduate intakes, any graduate programs that they were running and any other questions that they may have had in a relaxed and social environment.
From CHN Partner's perspective, it allowed for us to meet with graduates, to see what they are looking for and any expectations that they may have in relation to working for a smaller suburban practice.
At CHN Partners, we are extremely proud of our track record of graduate development. This is reflected through many of the current team commencing as graduates.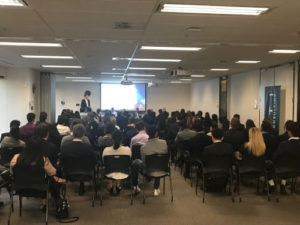 So if you want to know why suburban practice is so good, why not take a look at our website?
We would like to thank Nicole, Nathan and Ben from CAANZ for the opportunity to attend and participate in the evening.