Setting Goals and Measuring Performance
Goals are what drive the long-term performance of your business.
Agreeing on clear targets, and measuring your progress over time via key performance indicators (KPIs), helps you to understand exactly where the business is going.
But how does this kind of performance management work in practice?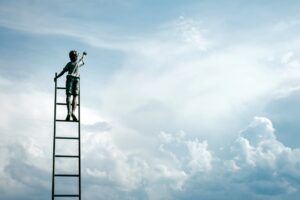 Track your performance with KPIs
Tracking your goals via KPIs show you where the company is hitting the mark and (importantly) where you need to do better – putting real drive and motivation behind your overall strategy.
To make performance management drive your profits and productivity:
Set targets and work to a long-term strategy – define your key goals for sales, profit, growth and cashflow etc. And ensure these target are closely aligned to your wider strategic business plan – so you're tracking the metrics that matter.
Track performance with real-time information – integrate a KPI reporting app with your accounting software, and monitor the key financial and non-financial metrics. Use this dashboard to regularly track your KPIs – giving you a current view of performance.
Motivate your team to be more productive – explain your key targets to the wider team, and keep them engaged in meeting these goals. Motivation and engagement levels are higher when staff can see what they're working towards.