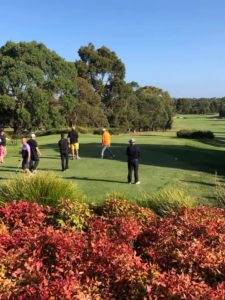 On Tuesday 26 March, the Maroondah Business Group held their annual golf day at Ringwood Golf Course. It is the 32nd year that
the event has been run and it was very well attended.
This year, CHN Partners entered a team with Ambrose being the day's format.
To see so many local businesses supporting the event – whether it was having a swing or supplying the many prizes, it emphasises the strong community focus of our region.
After 18 holes, we were treated to a fantastic dinner and drinks at Mister Fox with plenty of laughs as the winners of the day were recognised. The loudest cheer of the evening is always reserved for the winner of the NAGA award.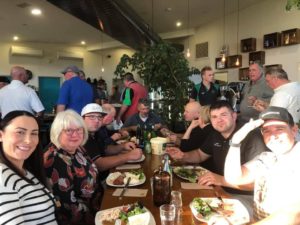 Congratulations must go to Kerry Atherton and her team for the day and also, to all the small business owners that took a day off from their business to support this wonderful community.
We are looking forward to 2020 and being a part of the day again.
CHN Partners is a proud member of the Maroondah Business Group with the Group being the result of the merger of the Croydon & Ringwood Chambers of Commerce and Industry last year.